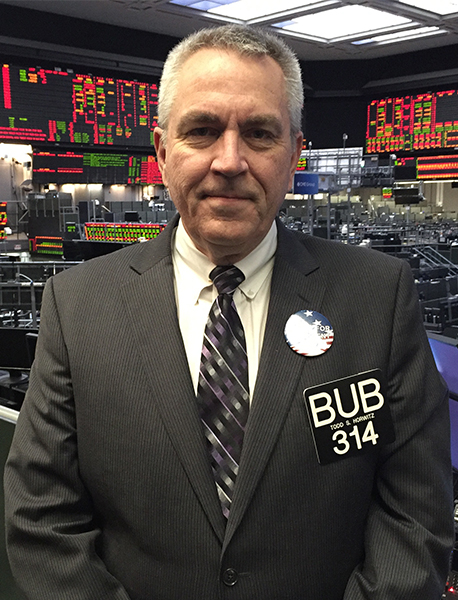 Bubba Trading & TradeWins Publishing
Bubba Horwitz
Nowhere on earth did human beings experience the unbridled forces of capitalism like in the trading pits in futures markets in Chicago and New York. Success in the pits depended on a combination of physical endurance, the ability to calculate quickly, and an understanding of price flows. While fear and greed often drive price action in the short-term, pit trading masters did not allow themselves to fall victim to emotional responses.
The days of pit trading by humans are long gone. Electronic trading has replaced the dynamic of crowded trading pits. Meanwhile, those with experience from the pits continue to have an edge. The futures pits may have become extinct, but the transfer of skills to the electronic world remains invaluable.
Todd "Bubba" Horwitz has almost four decades of experience in trading. Most of that time was on the floor of the Chicago futures exchange. Bubba is a consummate trader, but more importantly, he is a patient teacher, mentor, and coach who can help you achieve your financial goals. No one can call the direction of markets all of the time. Bubba's strength is a keen understanding of market flows, risk-reward, and reading the tea leaves of markets, which only price action can reveal.