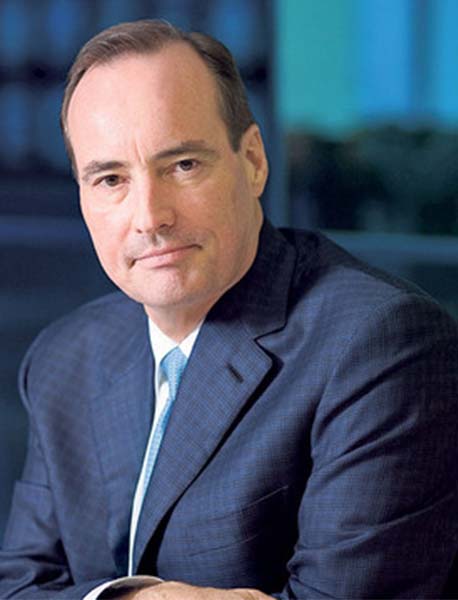 Author, Zero Hour and Editor of HS Dent Forecast
Harry S. Dent, Jr.
Harry S. Dent Jr. studied economics in college in the '70s, but found it vague and inconclusive. He became so disillusioned by the state of his chosen profession that he turned his back on it. Instead, he threw himself into the burgeoning new science of finance where identifying and studying demographic, technological, consumer and many, many other trends empowered him to forecast economic changes.
Since then, he's spoken to executives, financial advisors and investors around the world. He's appeared on "Good Morning America," PBS, CNBC and CNN/Fox News. He's been featured in Barron's, Investor's Business Daily, Entrepreneur, Fortune, Success, U.S. News and World Report, Business Week, The Wall Street Journal, American Demographics and Omni. He is a regular guest on Fox Business's "America's Nightly Scorecard."
Harry has written numerous books over the years. In his book The Great Boom Ahead, published in 1992, he stood virtually alone in accurately forecasting the unanticipated boom of the 1990s. In The Demographic Cliff, he shows why we're facing a "great deflation" after several years of stimulus — and what to do about it now. In 2016 Harry published, The Sale of a Lifetime, where he reveals the secret behind many of the largest (and fastest!) fortunes in history out of great crashes that can create a profits windfall that will last you generations. In his latest book, Zero Hour: Turn the Greatest Political and Financial Upheaval in Modern History to Your Advantage, Harry Dent reveals why the greatest social, economic, and political upheaval since the American Revolution is on our doorstep. Discover how its combined effects could cause stocks to crash as much as 80% beginning just weeks from now…crippling your wealth now and for the rest of your life. Harry arms you with the tools you need to financially prepare and survive as the world we know is turned upside down!
Today, he uses the research he developed from years of hands-on business experience to offer readers a positive, easy-to-understand view of the economic future by heading up Dent Research.
Harry received his MBA from Harvard Business School, where he was a Baker Scholar and was elected to the Century Club for leadership excellence.