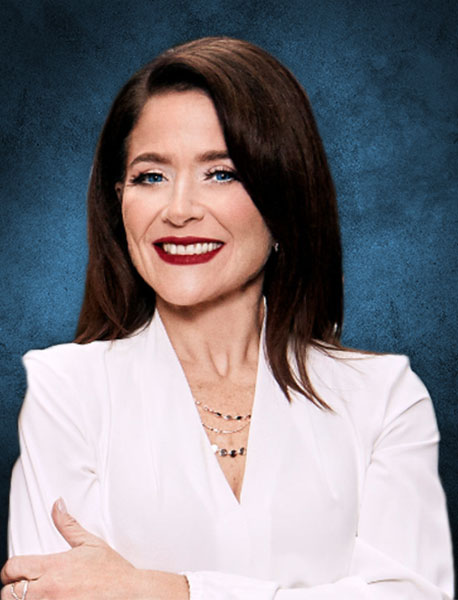 Eagle Financial Publication
Hilary Kramer
Hilary Kramer is an investment analyst and portfolio manager with 30 years of experience on Wall Street. The Financial Times describes Ms. Kramer as "A one-woman financial investment powerhouse" and The Economist distinguishes her as "one of the best-known investors in America". Ms. Kramer is often quoted in publications such as the Wall Street Journal, New York Post, Bloomberg, and Reuters. She is a frequent guest commentator on CNBC, CBS, Fox News and Bloomberg, providing investment insight and economic analysis.
Ms. Kramer was an analyst and investment banker at Morgan Stanley and Lehman Brothers. Ms. Kramer founded and ran a long-short hedge fund and has been chief investment officer overseeing debt and equity portfolios. Since 2010, Ms. Kramer's financial publications have provided stock analysis and investment advice to her subscribers. Her products include GameChangers, Value Authority, High Octane Trader, Turbo Trader, 2-Day Trader, IPO Edge and Inner Circle.
Ms. Kramer, a Certified Fraud Examiner, has also testified as an expert in investment suitability, risk management, compliance, executive compensation, and corporate governance.
Ms. Kramer received her MBA from the Wharton School at the University of Pennsylvania and her BA with honors from Wellesley College. Ms. Kramer has provided testimony regarding investment policy to the U.S. Senate and is a frequent speaker on the markets, portfolio management and securities fraud and compliance. Ms. Kramer is also the author of "Ahead of the Curve" (Simon & Schuster 2007), "The Little Book of Big Profits from Small Stocks" (Wiley 2012) and GameChanger Investing: How to Profit From Tomorrow's Billion-Dollar Trends, which is a Wall Street Journal and USA Today best-seller.