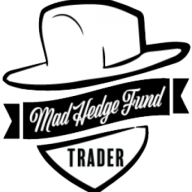 The Mad Hedge Traders and Investors Summit
August 24-26, 2020
Sharpen your investment skills with the best of the best guiding your hand.
Premium advice on the best trading strategies for the rest of 2020.
Profiting during the Coronavirus Pandemic.
Attendance is FREE!
Meet the Speakers
Book A Spot Now!
Why Madhedge
WHAT DO I GET OUT OF IT?
John Thomas, aka the Mad Hedge Fund Trader, has spent the last 50 years looking for the best traders and investors around the world. Now John has assembled the cream of the crop to share their wealth of knowledge with you. These are individuals who can make money in any market conditions, including a global Covid-19 pandemic. Listen to these speakers and they will enhance your earning power mightily.
Lead the Vanguard
Mad Hedge Summit Speakers will teach you the most inciteful trading strategies that will make money in all market conditions. Never lose sleep again worrying about the safety of your retirement portfolio. Best of all, attendance is FREE
Comprehensive Asset Classes
All asset classes will be covered looking for the best longs and shorts around the world, including stocks, bonds, options, foreign currencies, precious metals, commodities, energy, and bitcoin. Compress decades of experience into mere hours of learning.
Learn a New Trading Discipline
Buy low, sell High. Everyone talks about it, but few individuals are actually able to pull it off. It takes decades of experience to profit in volatile conditions of today. Take our speakers' hundreds of years of experience and add it to your own.
Win $100,000 in Prizes
As each speaker presents, we will be holding a lottery among registered participants that will give away free trading and investment services for FREE. You could be the lucky winner of a $10,000 a year trade one on one mentoring service!
The Host
John Thomas
Mad Hedge Fund Trading
The Mad Hedge Traders and Investors Summit features top notch industry insiders who have spent their entire lives working in the financial industry. Be Gifted a Hyper-targeted snapshot on how markets will trade during the rest of 2020 and how to cherry pick the best remaining trades. Sector selection will be everything. Thrive in the new post-pandemic financial markets. Invest a few hours of your time and it should multiply your performance for the rest of the year, if not your life.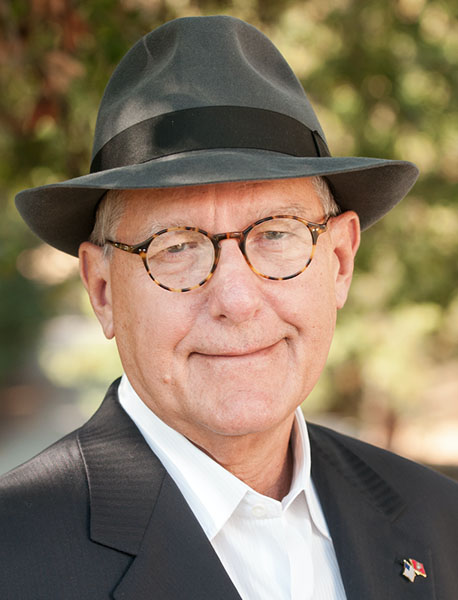 Event Schedule
What You Will Learn
8:45 AM : John Thomas
Summit Welcome and Opening Comments
9:00 AM : Sean Allison
CFO Options Program
You will learn,
Why reading Charts alone is NOT enough to generate consistent returns!
How Institutions are responsible for 90% of Volume on the Stock Market. and how to read what they are trading!
The Dark Pool private stock exchanges where the "big boys" (Institutions) on Wall Street place their trades giving you unprecedented access to all of Wall Street's biggest trades. Before they can move the markets.
The little known Power of Unusual Options Trading!
How the Smart Money Creates Unusual Option Positions to Make Massive Profits from Insider Information!
Learn Exactly How One Member turned $295.11 into $7,782.72 in 1 Day thanks to Unusual Options Activity!
Uncover the Ability to Interpret and Profit from Form 4's! - These Form 4's show us exactly what CEO, CFO, Directors & 10% + Shareholders are Buying and Selling within their Own Company!
Structure Your Trades correctly in order to Utilize a Special Risk Management Technique to Compound Your Wealth Faster.
All of this and more will be taught by using real trades and real results!
11:00 AM : Adam Mesh
Options Made Easy
Regardless of what's happening in the market or the world, the most essential aspect of your trading will be Stock Selection. Stock Selection will be the difference between being a part of the stocks that skyrocket to new highs and leaving behind the laggards that will never see the sun again. Solid technical analysis will be a key aspect of this stock selection.
Using Options to minimize risk and obtain amazing profits. This stock market requires a unique approach and that is exactly what you will get.
Learn the ultimate way to select stocks and how to power the trades using simple options with legendary trader, Adam Mesh.
12:00 PM : Serge Berger
The Best Options Strategy for a Bear Market
Why the key for steady monthly trading income lies in the options market
Why trading and investing in options must be kept simple
How 1 hour per week can lead to steady monthly options income
Overbought and Oversold - Prepare for both
1:00 PM : Doc Severson
Zero Day Expiration Strategies - Seven Steps for Success
Most investors are trying to scan through 14,000 stocks to find the needle in the haystack,
with poor results.
Most of the gains in stocks are coming in the afterhours, which retail is usually late to enter
Consider just trading "the haystack" instead, which is the S&P500.
And within the market, it's unique to the S&P that it offers options that expire 3x/week (and sometimes 4x)
This offers us an opportunity that we can specialize on one stock, using a couple of different strategies, and be "flat" by the closing bell
Rest of presentation will be discussing the 3 different strategies used to prosecute these
trades on the S&P, and when to use which strategy to match which setup
2:00 PM : Silas Peters
3 Point Price Action Formula to Spot Market Reversals
Our "Go-To" Chart Pattern for All Markets
A Simple Formula that Removes Emotions from Trading
How to Find Clear Entry, Exit, & Risk Price Points
Why This Strategy Works in All Markets, All Time-Frames
The Paint-by-Numbers System that will Potentially 10X Your Portfolio
How To Clearly Spot Easy-to-Trade Setups for the Day and Swing Trader
3:00 PM : Wally Olopade
A Unique Candlestick Pattern That Helps Traders Identify Bottoms
This pattern appeared at the bottom of multiple market crashes and corrections including the DotCom and Financial Bear Market What this pattern is saying about the current market condition. Using this pattern with technical analysis that works to guide you through the next bull market
4:00 PM : Steve Reitmeister
2020 Stock Market Outlook
Why Still a Bear Market!
Presidential Election is Also Trouble for Stocks
Strategy to Profit EVEN During a Bear Market
Top Picks for the Bear Market
And more to get you ready to succeed the rest of the year.
5:00 PM : John Thomas
The New Tech Trends That Could Double Your Account In 2020
Tech stocks have overwhelmingly led the stock market rally off the March 23 bottom. Apple, alone, has doubled, while Tesla is up six-fold.
That are about to do so again.
Knowing which tech stocks to load the boat with, and which ones to avoid like the plague, will be key to your investment success for the rest of 2020.
Make the right calls and you can count on an early retirement. Make the wrong ones and you will be pushing a broom at McDonald's….if you can find one that's open!
To make sure you are in the winning camp you MUST attend the next technology strategy webinar by John Thomas, aka, the legendary Mad Hedge Fund Trader.
Take it from the man who earned an eye-popping 64% over the past 12 months
Do you know which tech behemoth will clock another 100% gain in the next year?
Do you know which tech company has just made a revolutionary new discovery that will accelerate technology developments tenfold?
Do you know which blue chip tech stocks are currently trading CHEAPER than toilet paper companies?
We do!
If you know HOW to trade the tech sector, 2020 will assuredly be a RECORD BREAKER for you!!
So join me for the tech presentation you will never forget
Your content goes here. Edit or remove this text inline or in the module Content settings. You can also style every aspect of this content in the module Design settings and even apply custom CSS to this text in the module Advanced settings.
Your content goes here. Edit or remove this text inline or in the module Content settings. You can also style every aspect of this content in the module Design settings and even apply custom CSS to this text in the module Advanced settings.