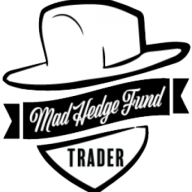 The Mad Hedge Traders and Investors Summit
August 24-26, 2020
Our August event has concluded and we want to thank all the speakers, their staff, and you, our attendees for making this a great event!
Meet the Speakers
WATCH REPLAYS HERE
John Thomas, aka the Mad Hedge Fund Trader, has spent the last 50 years looking for the best traders and investors around the world. Now John has assembled the cream of the crop to share their wealth of knowledge with you. These are individuals who can make money in any market conditions, including a global Covid-19 pandemic. Listen to these speakers and they will enhance your earning power mightily.
Lead the Vanguard
Mad Hedge Summit Speakers will teach you the most inciteful trading strategies that will make money in all market conditions. Never lose sleep again worrying about the safety of your retirement portfolio. Best of all, attendance is FREE
Comprehensive Asset Classes
All asset classes will be covered looking for the best longs and shorts around the world, including stocks, bonds, options, foreign currencies, precious metals, commodities, energy, and bitcoin. Compress decades of experience into mere hours of learning.
Learn a New Trading Discipline
Buy low, sell High. Everyone talks about it, but few individuals are actually able to pull it off. It takes decades of experience to profit in volatile conditions of today. Take our speakers' hundreds of years of experience and add it to your own.
Win $100,000 in Prizes
As each speaker presents, we will be holding a lottery among registered participants that will give away free trading and investment services for FREE. You could be the lucky winner of a $10,000 a year trade one on one mentoring service!
The Host
John Thomas
Mad Hedge Fund Trading
The Mad Hedge Traders and Investors Summit features top notch industry insiders who have spent their entire lives working in the financial industry. Be Gifted a Hyper-targeted snapshot on how markets will trade during the rest of 2020 and how to cherry pick the best remaining trades. Sector selection will be everything. Thrive in the new post-pandemic financial markets. Invest a few hours of your time and it should multiply your performance for the rest of the year, if not your life.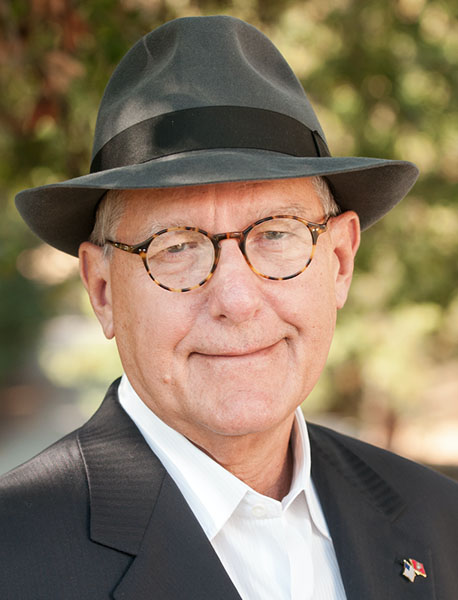 WHAT YOU WILL LEARN
EVENT SCHEDULE
8:45 AM : John Thomas
Summit Welcome and Opening Comments
9:00 AM : Sean Allison
CFO Options Program
You will learn,
Why reading Charts alone is NOT enough to generate consistent returns!
How Institutions are responsible for 90% of Volume on the Stock Market. and how to read what they are trading!
The Dark Pool private stock exchanges where the "big boys" (Institutions) on Wall Street place their trades giving you unprecedented access to all of Wall Street's biggest trades. Before they can move the markets.
The little known Power of Unusual Options Trading!
How the Smart Money Creates Unusual Option Positions to Make Massive Profits from Insider Information!
Learn Exactly How One Member turned $295.11 into $7,782.72 in 1 Day thanks to Unusual Options Activity!
Uncover the Ability to Interpret and Profit from Form 4's! - These Form 4's show us exactly what CEO, CFO, Directors & 10% + Shareholders are Buying and Selling within their Own Company!
Structure Your Trades correctly in order to Utilize a Special Risk Management Technique to Compound Your Wealth Faster.
All of this and more will be taught by using real trades and real results!
11:00 AM : Adam Mesh
Options Made Easy
Regardless of what's happening in the market or the world, the most essential aspect of your trading will be Stock Selection. Stock Selection will be the difference between being a part of the stocks that skyrocket to new highs and leaving behind the laggards that will never see the sun again. Solid technical analysis will be a key aspect of this stock selection.
Using Options to minimize risk and obtain amazing profits. This stock market requires a unique approach and that is exactly what you will get.
Learn the ultimate way to select stocks and how to power the trades using simple options with legendary trader, Adam Mesh.
12:00 PM : Serge Berger
The Best Options Strategy for a Bear Market
Why the key for steady monthly trading income lies in the options market
Why trading and investing in options must be kept simple
How 1 hour per week can lead to steady monthly options income
Overbought and Oversold - Prepare for both
1:00 PM : Doc Severson
Zero Day Expiration Strategies - Seven Steps for Success
Most investors are trying to scan through 14,000 stocks to find the needle in the haystack,
with poor results.
Most of the gains in stocks are coming in the afterhours, which retail is usually late to enter
Consider just trading "the haystack" instead, which is the S&P500.
And within the market, it's unique to the S&P that it offers options that expire 3x/week (and sometimes 4x)
This offers us an opportunity that we can specialize on one stock, using a couple of different strategies, and be "flat" by the closing bell
Rest of presentation will be discussing the 3 different strategies used to prosecute these
trades on the S&P, and when to use which strategy to match which setup
2:00 PM : Silas Peters
3 Point Price Action Formula to Spot Market Reversals
Our "Go-To" Chart Pattern for All Markets
A Simple Formula that Removes Emotions from Trading
How to Find Clear Entry, Exit, & Risk Price Points
Why This Strategy Works in All Markets, All Time-Frames
The Paint-by-Numbers System that will Potentially 10X Your Portfolio
How To Clearly Spot Easy-to-Trade Setups for the Day and Swing Trader
3:00 PM : Wally Olopade
A Unique Candlestick Pattern That Helps Traders Identify Bottoms
This pattern appeared at the bottom of multiple market crashes and corrections including the DotCom and Financial Bear Market What this pattern is saying about the current market condition. Using this pattern with technical analysis that works to guide you through the next bull market
4:00 PM : Steve Reitmeister
2020 Stock Market Outlook
Why Still a Bear Market!
Presidential Election is Also Trouble for Stocks
Strategy to Profit EVEN During a Bear Market
Top Picks for the Bear Market
And more to get you ready to succeed the rest of the year.
5:00 PM : John Thomas
The New Tech Trends That Could Double Your Account In 2020
Tech stocks have overwhelmingly led the stock market rally off the March 23 bottom. Apple, alone, has doubled, while Tesla is up six-fold.
That are about to do so again.
Knowing which tech stocks to load the boat with, and which ones to avoid like the plague, will be key to your investment success for the rest of 2020.
Make the right calls and you can count on an early retirement. Make the wrong ones and you will be pushing a broom at McDonald's….if you can find one that's open!
To make sure you are in the winning camp you MUST attend the next technology strategy webinar by John Thomas, aka, the legendary Mad Hedge Fund Trader.
Take it from the man who earned an eye-popping 64% over the past 12 months
Do you know which tech behemoth will clock another 100% gain in the next year?
Do you know which tech company has just made a revolutionary new discovery that will accelerate technology developments tenfold?
Do you know which blue chip tech stocks are currently trading CHEAPER than toilet paper companies?
We do!
If you know HOW to trade the tech sector, 2020 will assuredly be a RECORD BREAKER for you!!
So join me for the tech presentation you will never forget
8:45 AM : John Thomas
Summit Welcome and Opening Comments
9:00 AM : Harry Dent
The Crash and Buy Opportunity of a Lifetime
The massive Baby Boom generation created bubbles in everything
First country to bubble was Japan, last major one has been China
After GFC, central banks reflated even larger financial asset bubbles instead of deleveraging
Now we have the greatest and most global bubble ever in everything despite pathetic growth
Why Covid-19 was the perfect trigger, not the cause of the larger crash still ahead
Why the first predicted 40% sharp crash signaled the beginning of the end
The stages of the bubble burst ahead and the true safe havens (not gold or crypto)
The countries and sectors that will lead the next global boom - different from the last one!
10:00 AM : John Seville
How to Predict Explosive Moves by Following the Insiders
Smart Money Indicators with the highest proven track records
Strategy that Predicts Major Market Shift 2-3 Weeks Before It Happens
The Highest Proability Trade Setups to Scan for
Possibly the Most Powerful & Profitable Crash Setup of Our Time
BONUS: Instant access to some of our most recent smart money picks
11:00 AM : Christian Tharp
Charting Made Easy
Many traders nowadays have access to complex trading platforms, or have studied options religiously, or both, but most cannot consistently make money in the market. Believe it or not, one thing stands the test of time in the market, and that is simplicity. Armed with the knowledge of a few basic chart patterns and setups, anyone can profit in the market.
Now that you know what those simple patterns are, how do you find them? Again, it can be very simple.
Regardless of his advanced knowledge of technical analysis, Christian Tharp, CMT can show you how simple it can actually be.
12:00 PM : Micah Lamar
How I've Grown an Account from $1,740 to over $27,000 in 3 Months
The Simple Strategy I used Including Entry and Exit Rules!
How This Strategy Has Been Profitable for 9 Years in a Row!
The Easy To Follow Steps For Managing the Trade Once You Enter.
How to Find the Best Option Strategy To Use In Seconds (instead of Hours)
2:00 PM : JOHN THOMAS
Trading the Coming "Roaring Twenties"
A second Covid-19 wave is coming, setting up another historic entry point for stocks
This time, the bull market will become incredibly stock specific
I have an entire basket of stocks that will double from here
You can't follow the game without a program
The next Golden Age of investing started on March 23, 2020
The 2020's will bring another "Roaring Twenties," as happened a century ago
Hyper accelerating technology and a massive demographic tailwind from Millennials will make it all happen
Listen to 50-year veteran John Thomas on how to play the next week, month, and decade in all markets
3:00 PM : Jim Woods
How to Hit the Bullseye with Your Stock and Options Trades
TipRank's No. 1 rated financial blogger (out of more than 7,000 experts) and Bullseye Stock Trader Editor Jim Woods shows you how he identifies the best stocks and options to trade, and how you can hit the "bullseye" along with him to achieve consistent, double and triple-digit percentage winners. In the last 18 months he's had 34 double-digit wins and 22 triple digit wins - with profits as high as 447% in only 41 days.
4:00 PM : Dan Passarelli
This Week's Top Trade Ideas
In recent weeks, this Former Floor Trader has been seeing some interesting trade setups with low risk and high opportunity. In this webinar, he's going to share them ALL with you. Join Market Taker Mentoring's Dan Passarelli and get the top option trading ideas for This Week and start trading with confidence.
5:00 PM : John Thomas-Harry Dent Debate
I have been arguing with Harry Dent over the future of all asset classes longer than I can remember.
Online, on stage, in the US, Australia, and around the world, it has been a never ending debate about who has been right and who has been wrong on where best to invest.
It is a perfect example of two intensive researchers, analysts, and strategists looking exactly at the same data and coming to totally opposite conclusions….sometimes.
They only certainty is that listeners receive a great education on how to look at investments while being wildly entertained.
Harry Dent is one of the early founders of demographic investment. With 40 years in the financial markets, there is much to learn from his many published books on the topic.
Harry is not exactly a shrinking violet and is vociferous in expressing his views. No Marquis of Queensbury rules here.
After decades of searching, I am the only one Harry has found who can stand up against him.
Our debate, or call it a knock down drag out brawl, begins at 5:00 PM EST on Tuesday, August 25.
I'll see you there.
John Thomas
CEO & Publisher
The Diary if a Mad Hedge Fund Trader
9:00 AM : Mandi Rafsendjani
Insights Into Performance Mindset of Million Dollar Traders
One of my Motto's in life is "The Fastest Way to Achieve Your Goals is to Model Those Who Have Already Achieved It"
In this presentation you will learn insights from Linda's own Trading Journey, the specific behaviors and habits that she has built around her trading that have enabled her to overcome the inevitable challenges in trading and how she developed her success mindset that made Market Wizard Linda Raschke one of the most successful traders in the world and more importantly enabled her to sustain success over a span of 40 years.
10:00 AM : Fausto Pugliese
Smart Money Exposed: Why You Need Level III to Beat The Best Traders
How to find triple digit gaining stocks
How you can follow the smart money using Level III
How to use time and sales for perfect entries
How to reduce overnight risk in trading
11:00 AM : Bubba Horwitz
My In-It-To-Win-It Algorithmic Options Trading System
Bubba's In-It-To-Win-It System is the opposite of subjective trading... It is the best rule-based mathematical algorithm in the industry and has always made money over time. Bubba's algorithmic trading platform can work for all investors, including those with limited experience, limited time, and limited funds. Since markets move higher and lower over time, Bubba's approach will have all of your money working for you most of the time rather than sitting on the sidelines waiting for the right moment.
During Bubba's presentation, he will discuss:
Emotion-Free, Decision-Free, Carefree Trading
100x Leverage Turns Pennies Into Dollars
Reduced Premiums & Strictly Limited Risk
Balanced Portfolios Minimize Drawdowns
Takes Only 10 Minutes Anytime Day or Night
Proven Long-Term Success In Actual Trading
12:00 PM : Anka Metcalf
Generate An Income Trading Futures Only 2 Hours Per Day
Discover how you can unleash your Income potential and generate an income working less than 2 hours Trading Futures, working. Discover how the TradeOutLoud System will improve your trading.
Learn the advantages of Futures trading
Find out why Stock traders are turning to Futures trading
5 key ingredients for a successful trade
Best time to execute successful day trades
Easiest patterns work the best but there is a catch you need to know
1:00 PM : Simon Klein
Live Market Analysis Using Supply & Demand
In this presentation, Simon will walk you through supply and demand and analyze stocks, Forex, futures, Bitcoin and commodities in the live market.
You will be watching over his shoulder in real time and can implement the analysis right away in your own trading!
DURING THIS PRESENTATION YOU WILL DISCOVER:
Why you are not getting the results you want from your trading.
How supply and demand is the key to understanding price movement in any market.
How to analyze the live markets using supply and demand to find high probability trading scenarios.
If implemented correctly, the information shared could completely change your trading experience.
Whether you are a new trader or an experienced one, this presentation is for you.
2:00 PM : Danielle Shay
Finding Phoenix - Identifying the Strongest Stocks in Any Market
In ANY market, there are always leading stocks - you just have to know how to identify them, and then trade them. Like the legend of the phoenix, my Phoenix stocks rise from the ashes with ferocity and strength, and traders who identify them can profit from their massive moves. My top down system helps traders identify where to look for these hot tickers, which ones to select, and how to identify entry points to trade them. My Phoenix methodology can be used to buy and hold stocks, trade stocks, and trade options as well.
Learn:
To identify the hottest market themes - right now!
How to pick the top stocks - before it's obvious
How to use tools to identify entries - and exits
Picking a long stock portfolio with Phoenix Stocks
Why I trade Phoenix stocks in the options market
3:00 PM : John Thomas
The Five Best Covid-19 Vaccine Plays
There are only two sectors you need to know for the 2020's: big tech and biotech
The pandemic has triggered trillions of dollars to pour into the biotech and health care sectors
Profits at biotech companies are exploding
Biotech will become one of the seminal investment themes of the coming decade
Not only Covid-19, but all major human diseases will be cured in the next ten years
Share prices are still at the ground floor, with exponential gains ahead
4:00 PM : Anthony Scaramucci
How America Got Trump and Where We Go From Here
Anthony will discuss from an economics and political perspective the rise of populism in America. He will discuss the causes of rising income inequality, soaring financial markets and what we need to do to bring balance back into American society. As part of the talk, he will provide historical context focused on the post WWII era.
5:00 PM : Tom Sosnoff
Join trading legend and serial entrepreneur Tom Sosnoff for a 1-hour demo of the tastyworks platform.
Tom will talk about complex strategies, product indifference, positive drift, and the importance of understanding the expected move. This is a can't-miss session.
6:00 PM : Matt Buckley
Trading the Death Star - The ONLY Stock Investors Must Own
See what stock is literally taking over every industry and destroying what little competition there is
Learn which ETF is a good substitute for the stock
The insance price target for this stock - and why it's LOW